Thirsty Kettle Club Members Party
Use the dropdown arrow for Time Selections & number in your party to Add to Cart ................... Currently FRIDAY 5-7 IS BOOKED & Sunday 4-6 CLOSED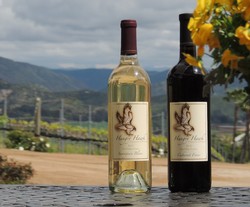 Friday- Sunday July 10th-12th
Thank you for your interest in joining our pick up party.
.
PLEASE READ BEFORE SUBMITTING YOUR RESERVATION
.
Light appetizers will be offered as a complimentary courtesy, featuring "JustGoodFood" by Connie Roberts.
With your membership, you are allotted up to two complimentary invitations (including your own). Additional guests may join you for $25 per person and will be charged to the card on file.
In an effort to host as many of our members as possible, we ask that any ticket cancellations be made a minimum of 72 hours in advance of the event. Ticket holders with unused complimentary tickets will be charged a $25 per ticket no-show fee to the card on file.
Please remember that our pick-up parties are for guests 21 years of age or older.
We recycle the Black Bags:)
For your own convenience, we suggest considering carpooling, as our parking spaces are limited.
Product Reviews
Tamara Teal
(Jun 19, 2020 at 11:42 AM)
Would like to join the Sunday July 12 4-6pm Tamara Teal & Mark Elwell
John and Robin Hughes
(Jul 3, 2020 at 6:47 PM)
We would like to join the July 12, 4-6pm