Library Vertical Tasting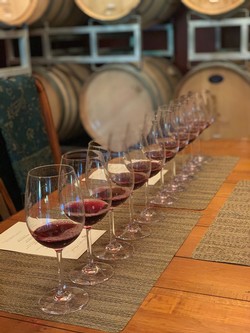 Join us on October 4th, and experience the evolution of two of our elite reds: Cabernet Franc and Malbec. For each wine, we'll be tasting three vintages side-by-side, along with barrel samples from 2018. Winemaker Mike Embly will give an inside look at differences between the vintages, and discuss the wines' development over time.
Very limited quantities of each wine will be released from our library for purchase after the event. Purchase available to event attendees only.
Seats for this unique opportunity are available for $60pp, and $50pp for our members. Cheese and charcuterie to be provided with the tasting.