Riley Hoover
.
Riley Hoover has been playing guitar since he was 9 years old. As a child, he was mostly in to classic rock and metal bands such as Led Zeppelin and Metallica and always dreamed of being able to shred a guitar solo. Now he listens to a wider variety of music and is more influenced by guitar players such as Duane Allman, Jimi Hendrix, Jeff Beck, Derek Trucks, Robben Ford and wants to really express feeling through his guitar playing
.
Riley creates magic though his entrancing connection with his instrument, the guitar. He is equally comfortable on the bass, mandolin, a ping pong table or a skateboard. Riley's soulful connection with his instrument brings depth, diversity and passion to his music.
.
Check out his website here:
.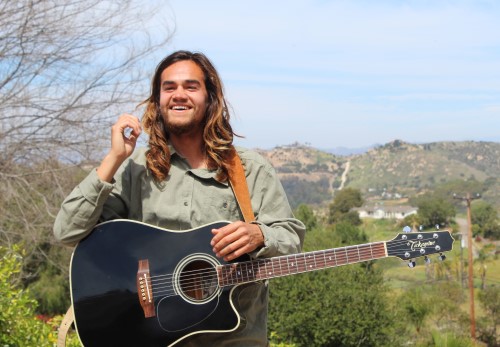 .